Excluding carbs entirely from your diet is not perhaps the wisest decision since these nutrients are essential for your health including your brain. But, is there any healthy carb out there?! Well, luckily yes!
Top 6 Healthy Carbs To Eat
In this video, you'll find out the top 6 healthy carbs to eat. These healthy carbs are whole grain and recommended by many dietitians. Watch this video and make notes!
Do You Regularly Eat These Top 6 Healthy Carbs?
How often do you eat them? Do you like them? Well, it's all about having a balance in your diet. Share this post with your family and friends and enjoy!
Enjoy,
Hooshi
Cooking.TopOnlineGuides.com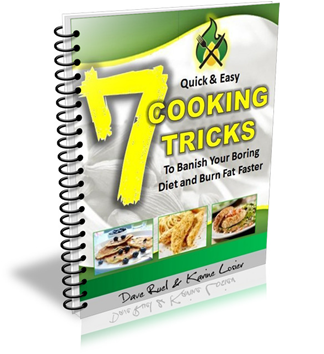 7 Quick & Easy Cooking Tricks

To Get Rid of Your Boring Diet and Burn Fat Faster

Download your FREE report right now!