An Ideal Paleo Diet Daily Plan [Infographic]
Paleo diet is so popular because it is based on the most simple ingredients, food stuff that work and help you lose fat.
I have found a cool Infographic published by Gourmandia, on Visual.ly that suggests an ideal paleo diet daily plan:
What's Your Diet Daily Plan?!
It doesn't matter if you're following Paleo diet or any other specific one, what's important is to establish a diet daily plan and follow that routine. What's yours?! Leave your valuable ideas and suggestions right below and share this post with your friends and family if you like the content!
To Your Health,
Hooshi
Cooking.TopOnlineGuides.com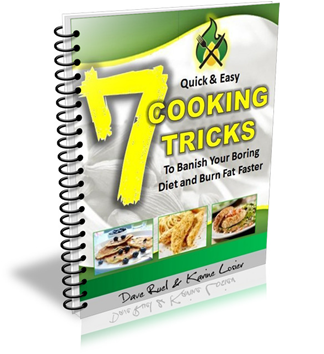 7 Quick & Easy Cooking Tricks

To Get Rid of Your Boring Diet and Burn Fat Faster

Download your FREE report right now!