Having a food diary gives you the right directions about what to eat each and every day. The smart move is to have a healthy food diary that helps you eat properly, stay healthy and even lose weight.
Healthy Cooking Videos: My Food Diary
I have provided you here with 3 amazing healthy cooking videos published by TheThirdShift, a popular and high-quality content channel in the health and fitness field. Sit back now and get ideas by watching these videos!
#1 –  My Food Diary: What I Eat (Low Carb) (Part 1):

This video shows you some great low-carb ideas for your breakfast, lunch and dinner:
#2 – My Food Diary: What I Eat (Part 2):

This one is the second video on food diary based on meals containing fresh vegetables and high protein:
#3 – Weight Loss Meal Ideas: My Food Diary (Part 3):

Watch this one and get some ideas on food that help you lose weight and stay healthy:
What Is Your Food Diary?
Do you have any food diary? If yes, then what is it? Leave your thoughts and ideas right below and share this post with your family and friends!
Enjoy,
Hooshi
Cooking.TopOnlineGuides.com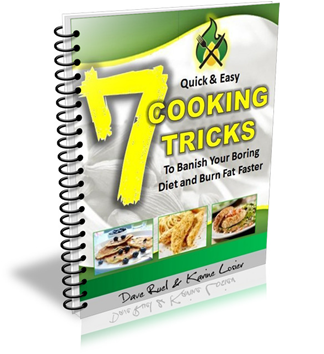 7 Quick & Easy Cooking Tricks

To Get Rid of Your Boring Diet and Burn Fat Faster

Download your FREE report right now!