The Health Benefits Of Leafy Greens
Do you know any leafy green? How about their health benefits? I'm talking about nutritious vegetables such as Arugula and Swish Chard.
OK, take a look at this amazing content-rich Infographic published by HealthCentral, on Visual.ly that illustrates the health benefits of leafy greens:
Do You Know Other Leafy Greens?!
If you are a healthy eater, then you should know these health benefits of leafy greens. Do you know any other plants in this category? Share your valuable knowledge with us and leave your valuable comments below!
To Your Health,
Hooshi
Cooking.TopOnlineGuides.com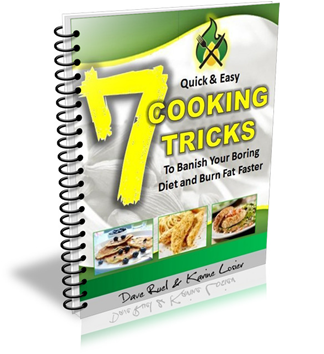 7 Quick & Easy Cooking Tricks

To Get Rid of Your Boring Diet and Burn Fat Faster

Download your FREE report right now!