Do you love BBQ & Grilling? Well, I'm so crazy about foods that are grilled. The real thing is how to prepare them healthy.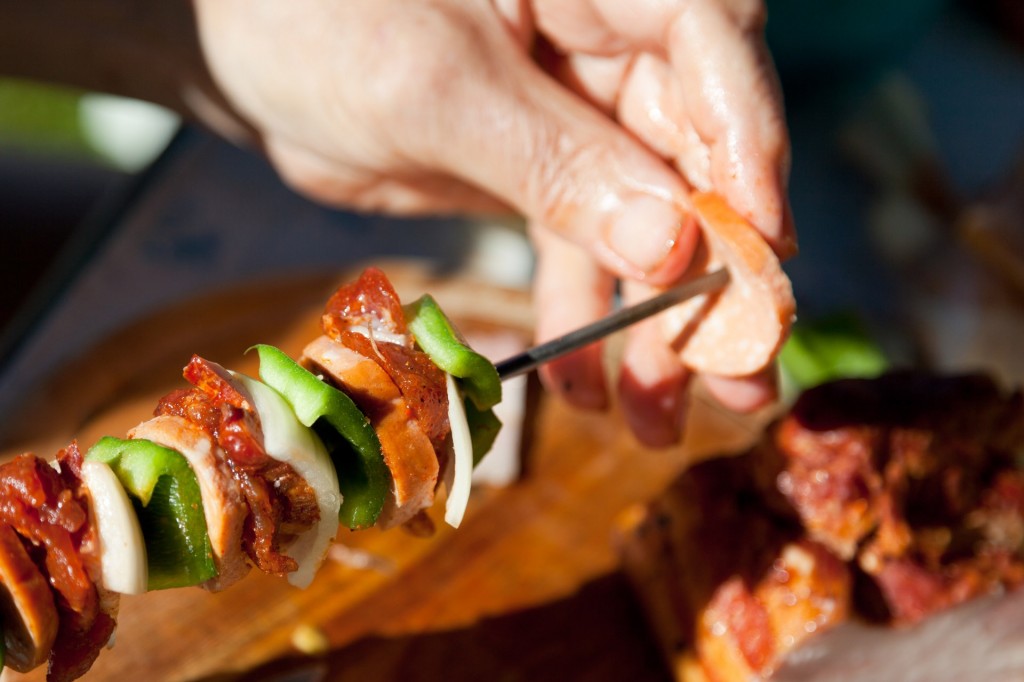 Grilling is one of the healthiest cooking methods and if you know what and how to grill, then you're on the right path of healthy eating. Just find the best healthy recipes!
Top 10 Healthy BBQ and Grilling Recipes:
You can grill literally anything, However, I have prepared a list of top 10 healthy BBQ and Grilling recipes to inspire you, the selection is based on the ratings and reviews on Allrecipes.com:
Ready in about 9 hours
Well, marinating the chicken breast halves in vinegar, mustard, garlic, lime and lemon juice and salt and pepper takes a few hours. Grilling them is so easy and quick though, not to mention delicious!
Ready in about 60 minutes
This one is based on marinating chicken is soy sauce, vegetable oil, honey, garlic and lime juice for half an hour and then just grill!
3. Grilled Fish Tacos with Chipotle-Lime Dressing:
Ready in about 6 hours
You need to marinate Tilapia filets with honey, lime juice, lime zest, vinegar, olive oil, garlic, cumin, chili powder, seafood seasoning and black pepper, refrigerate overnight and then grill.
Ready in about 75 minutes
This healthy grill can be served as an appetizer or a light meal with salad, prepared by grilling marinated chicken tenderloins.
Ready in about 150 minutes
This healthy grill can be made by marinating boneless chicken breasts with ginger, oil, sherry, brown sugar and soy sauce and grilling properly.
Ready in about 165 minutes
This is another healthy grill, based on a Thai-style, marinated in peanut butter and soy sauce and then grilled quickly.
Ready in about 30 minutes
This spicy grill is prepared by mixing boneless chicken breasts with garlic and onion powder, paprika, thyme and pepper and then grilling.
8. Maple-Garlic Marinated Pork Tenderloin:
Ready in about 8 hours
For those who are pork-lovers, this is a nice and healthy BBQ and Grill option, made of pork tenderloins marinated with maple syrup overnight and grilled afterwards.
9. Jenny's Grilled Chicken Breasts:
Ready in about 45 minutes
Chicken breast, lemon juice, onion powder, dried parsley and salt are the only ingredients of this simple and healthy grill.
10. Easy Grilled Chicken Teriyaki:
Ready in about 1 day
Well, it indeed takes time to get prepared, but it is so simple. Just marinate the chicken breasts with Teriyaki sauce, lemon juice, oil and garlic in a resealable bag and grill it the day after.
(Source of information: Allrecipes.com)
What Are Your Top Healthy BBQ and Grilling Recipes?
If you like barbecuing and grilling, then you should have a list of healthy BBQ and Grilling recipes at home. Why not share it with us and let other people know about your ideas?
Enjoy,
Hooshi
Cooking.TopOnlineGuides.com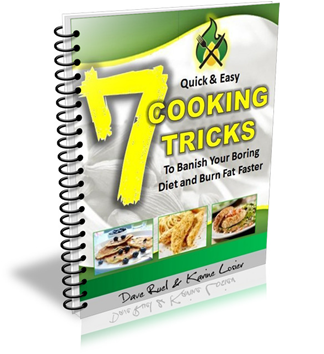 7 Quick & Easy Cooking Tricks

To Get Rid of Your Boring Diet and Burn Fat Faster

Download your FREE report right now!