Eating a healthy lunch in the middle of the day is a smart move for healthy eaters. But, you may wonder what to eat in order to keep the balance.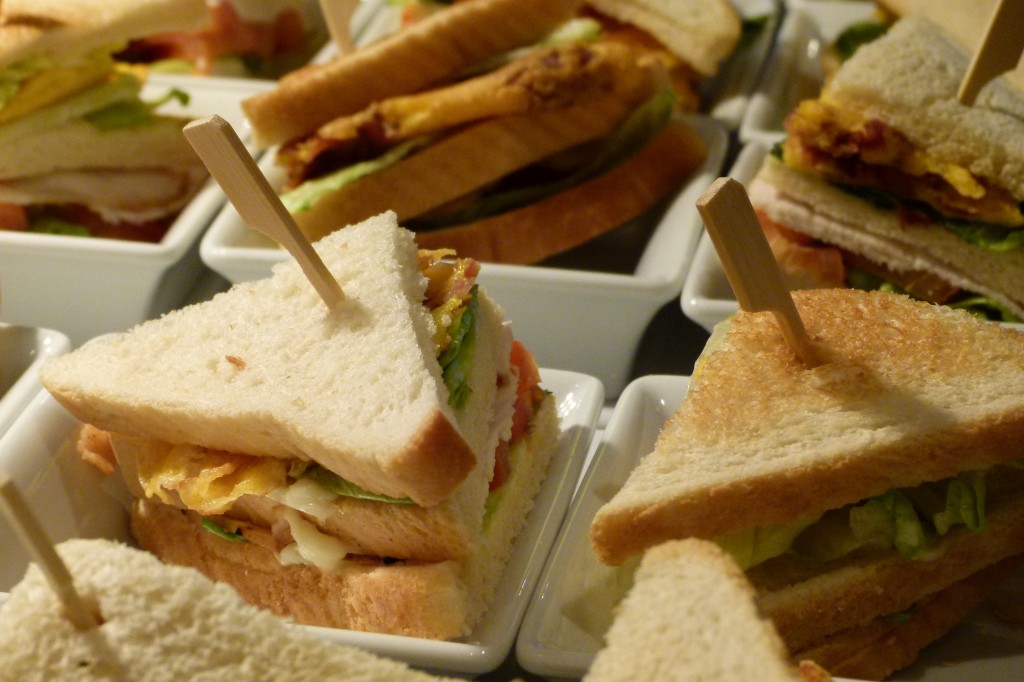 A healthy lunch should be tasty, nutritious and easy to make. The very first step is to find a good recipe and follow the instructions.
Top 10 Healthy Lunch Recipes:
While there are numerous lunch recipes available here and there, you may only trust the best ones. I have provided a list of top 10 healthy lunch recipes for you, based on a ton of customer ratings and reviews on Allrecipes.com:
1. Vegetarian Chickpea Sandwich Filling:
Ready in about 20 minutes
You can have a healthy lunch with this tasty Chickpea sandwich served on either crusty whole grain rolls or pita bread. It's a nice Vegetarian option.
2. Grilled Fish Tacos with Chipotle-Lime Dressing:
Ready in about 6 hours
This one is a healthy option of Taco, containing grilled fish served with chopped cilantro, cabbage, lime juice and salsa accompaniments.
3. Turkey Veggie Meatloaf Cups:
Ready in about 50 minutes
These meatloaf cups are so tasty and healthy containing turkey, zucchini, onions, red bell pepper, couscous, etc.
4. Slow Cooker Spicy Black-Eyed Peas:
Ready in about 6 hours
Black-eyed peas, chicken bouillon, red bell pepper, onion and a few flavors make the main ingredients of this healthy lunch.
5. Espinacas con Garbanzos (Spinach with Garbanzo Beans):
Ready in about 25 minutes
You make this light and healthy meal with garbanzo beans and spinach which can be served as side dish or lunch. You may serve it with grilled pork and crusty pork.
6. Cranberry and Cilantro Quinoa Salad:
Ready in about 150 minutes
Quinoa, cilantro and cranberry make the main ingredients of this nutrient-rich and healthy meal that can be served as either a light meal or salad.
7. Grilled Peanut Butter and Banana Sandwich:
Ready in about 12 minutes
Either as a warm and pleasant breakfast or a light lunch, this sandwich is a delicious and filling option!
Ready in about 25 minutes
Again, it is another healthy and protein-rich lunch option made of Quinoa that is so simple and quick to prepare.
9. Mandarin Chicken Pasta Salad:
Ready in about 53 minutes
Pasta lovers are not few and I'm one of them, too. Just prepare the dressing from ginger, vegetable oils, orange juice, vinegar and garlic and add it to pasta with cooked chicken.
10. Spaghetti Squash with Pine Nuts, Sage, and Romano:
Ready in about 60 minutes
Simply, bake the squash and add cheese, pine nuts, sage and romano and you'll immediately have a healthy dish in front of you.
(Source of information: Allrecipes.com)
What Are Your Top Healthy Lunch Ideas?
You can't miss lunch even if you are so busy. Just prepare a healthy option and maintain your healthy lifestyle! What are your top healthy lunch ideas? Share them with us and leave your precious suggestions and thoughts right below!
Enjoy,
Hooshi
Cooking.TopOnlineGuides.com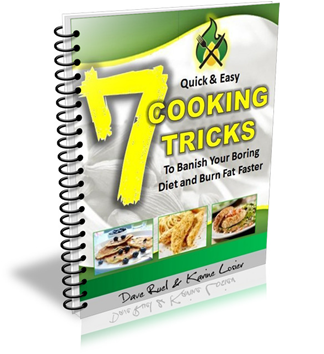 7 Quick & Easy Cooking Tricks

To Get Rid of Your Boring Diet and Burn Fat Faster

Download your FREE report right now!