Top 6 Healthy Cooking Oils
Knowing the top healthy cooking oils and the guide to their cooking is one the most essential parts of healthy cooking. You have to know what cooking oils you can use and what their differences in cooking are.
I have found an amazingly simple Infographic that shows you the top 6 healthy cooking oils and their cooking guides.
Take a look at this brief yet content-rich Infographic, published by KnowMoreTV, on Visual.ly that illustrates the Healthy Oil Cooking Guide:
What Are Your Top Favorite Healthy Cooking Oils?!
Do you use any of the above-mentioned cooking oils according to their guide in order to prepare them healthy? Let us know what your top favorite cooling oil is and share your knowledge and experience about them here!
To Your Health,
Hooshi
Cooking.TopOnlineGuides.com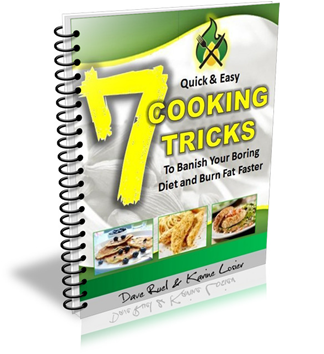 7 Quick & Easy Cooking Tricks

To Get Rid of Your Boring Diet and Burn Fat Faster

Download your FREE report right now!