A healthy salad, as a perfect match for your main course or as an independent meal is something you should not overlook if you want to cook and eat healthy.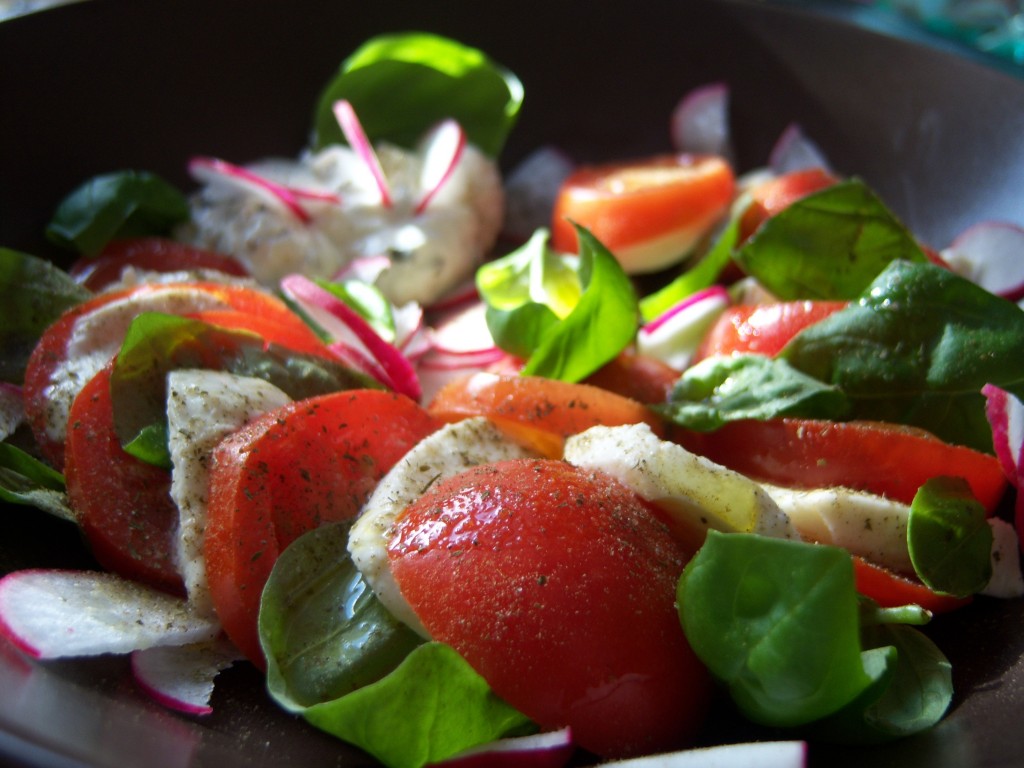 Sometimes, it takes just about a few minutes of work and you have a nice healthy salad in front of you.
Top 10 Healthy Salad Recipes:
I have found so many great salad recipes on the Internet and prepared a list of top 10 healthy salad recipes for you, a selection gathered from thousands of customer reviews on Allrecipes.com:
Ready in about 20 minutes
It is a Tuna salad without Tuna; just mix chickpeas, mustard, relish, onions, mayonnaise, salt and pepper together and you'll have it ready in a few minutes!
Ready in about 40 minutes
With a nice combination of chicken and veggies, you'll have a flavored and attractive healthy salad in front of you.
Ready in about 45 minutes
Although this fruit salad can be served for special occasions, but just make it by all means whenever you wish with pineapples, peach, apples, strawberries, kiwis and bananas!
Ready in about 10 minutes
This very quick and easy to make healthy salad is just made of bananas, green grapes, strawberries and strawberry yogurt.
Ready in about a few minutes
A nice and colorful mixture of corn, cherry tomatoes, onions, soybeans and black beans makes this healthy salad combined with lime and vinegar.
6. Cranberry and Cilantro Quinoa Salad:
Ready in about 150 minutes
Perhaps a little time-consuming salad, but it is worth to make a healthy mixture of quinoa, onion, pepper, cranberries and cilantro.
7. Black Bean and Corn Salad I:
Ready in about 12 hours
Don't let the long preparation time scare you! You need to refrigerate the mixture of beans, corn, onions, and red pepper overnight. Once ready, you'll add the dressing and enjoy!
8. Cold Macaroni and Tuna Salad:
Ready in about 120 minutes
This simple yet nutrient-rich salad can be made from either Tuna or chicken, combined with eggs, macaroni, green peas and mayonnaise.
Ready in about 50 minutes
Cucumber, tomatoes, corn, bell pepper, vinegar and some flavors give rise to a nice, crunchy and healthy salad for you.
10. Mandarin Chicken Pasta Salad:
Ready in about 53 minutes
You need only cooked chicken and pasta, and of course fresh spinach, mandarin orange segments, bell pepper, vinegar and a few more things to have a delicious and healthy salad prepared.
(Source of information: Allrecipes.com)
What Are Your Top Healthy Salads?
If you are a healthy eater, then you might put salad as one of the main components of your meals. Do you have any top favorite healthy salad? Why not share it with us and let us know about your ideas!
Enjoy,
Hooshi
Cooking.TopOnlineGuides.com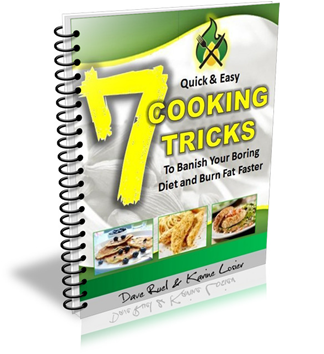 7 Quick & Easy Cooking Tricks

To Get Rid of Your Boring Diet and Burn Fat Faster

Download your FREE report right now!