Adding a side dish to your main meal has many advantages. It fills your stomach and helps you avoid overeating, matches with the main course taste and gives a better look and decoration to your meal. But, is there any healthy side dish?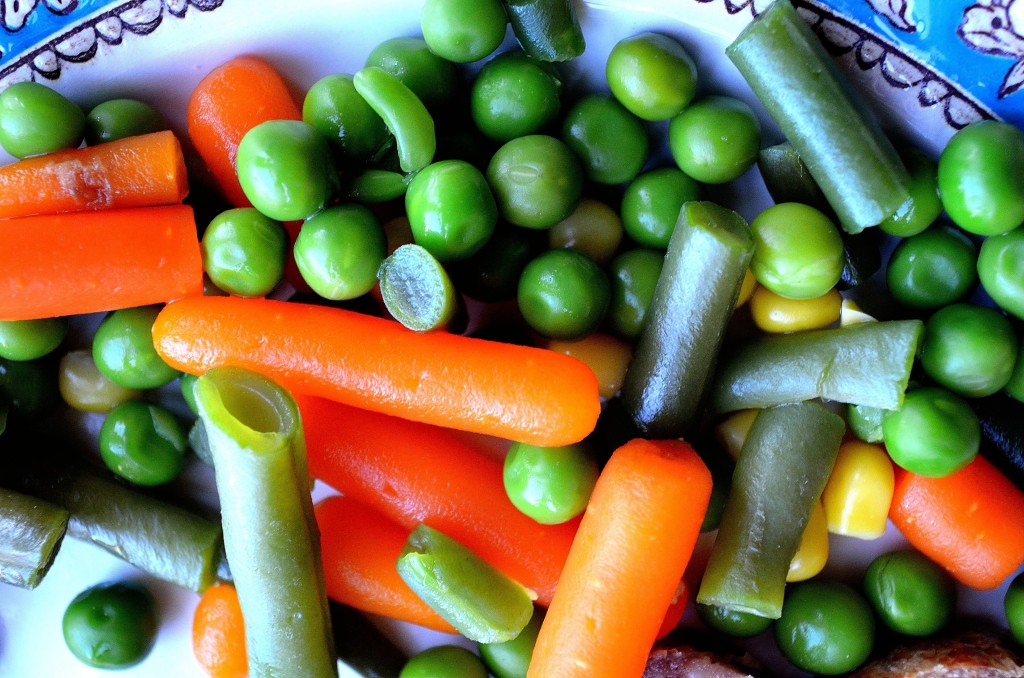 Of course, there is. You should actually be able to add a healthy side dish to your main course each and every day. But, what are the recipes?
Top 10 Healthy Side Dish Recipes:
Luckily, I've been able to find so many healthy delicious side items from online sources. Here's a quick list of top 10 healthy side dish recipes I have prepared from many customer reviews on Allrecipes.com:
Ready in about 30 minutes
Just a couple of peeled, cored, chopped and cooked apples, ground cinnamon and sugar and your side dish is almost ready.
2. Refried Beans Without the Refry:
Ready in about 8 hours
Well, cooking the pinto beans in a slow cooker may take a bit long, but you'll only need to mash them later in a few minutes.
3. Roasted Garlic Lemon Broccoli:
Ready in about 25 minutes
This side dish is very simple, quick and healthy, since it contains only broccoli, lemon juice, garlic, olive oil, salt and pepper.
Ready in about 5 hours
You see, preparing beans takes time because of soaking and simmering, but once they're ready, you can prepare a nice side dish with the help of bacon and some flavors.
Ready in about 90 minutes
You may need pinto beans, baked beans, northern beans, kidney beans and garbanzo beans, bacon and onion. It could be a great side dish to barbecues.
Ready in about 75 minutes
This tasty, simple and healthy side dish just contains zucchini, potato and a few other ingredients and makes a nice side item to your barbecue.
Ready in about 15 minutes
This easy and quick side dish only contains a couple of ingredients and can be served along Mexican and Cuban cuisine.
Ready in about 35 minutes
Quinoa is a protein-rich, Gluten-free crop, a much better alternative to rice that even cooks easier and faster. It makes a healthy side dish flavored with garlic, parsley, onion and thyme.
9. Roasted Asparagus and Mushrooms:
Ready in about 25 minutes
Roasted veggies are always healthy and delicious. Just roast them with some nice flavors such as rosemary, pepper and salt and you're good to go!
10. Spicy Baked Sweet Potato Fries:
Ready in about 75 minutes
Believe it or not, sweet potatoes are among healthy foods and are the main sources of vitamins. This crispy side dish is cooked with canola oil, taco seasoning, and cayenne pepper.
(Source of information: Allrecipes.com)
What Are Your Top Healthy Side Dishes?
Do you add a side dish to your main meal? If yes, then what are your top favorite healthy side dishes? Drop a few lines below and let other people know about what you love!
Enjoy,
Hooshi
Cooking.TopOnlineGuides.com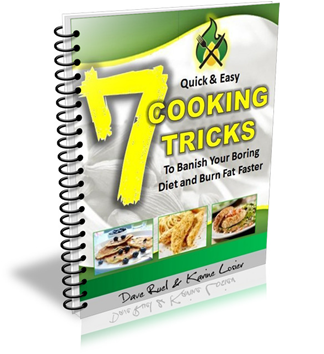 7 Quick & Easy Cooking Tricks

To Get Rid of Your Boring Diet and Burn Fat Faster

Download your FREE report right now!